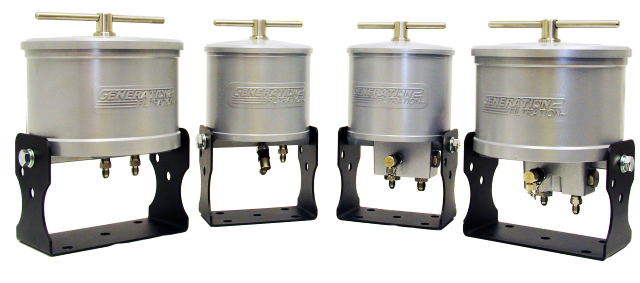 The G2F Elements remove virtually everything from the oil with the exception of the additive package. By passing oil through the dense precision wound multi-ply 'axial-flow' cellulose element, the housing and the element are designed to exceed the demands of today's technologically advanced high pressure systems. Elements are vacuum sealed and come with a plastic disposal bag ensuring clean and easy element replacement.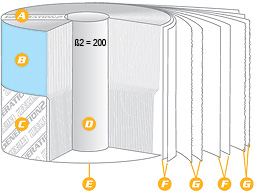 Fabric Band (A) – element extraction strap, for easy removal
Course Sleeve (B) – protects upper stage of element
Crimped Outer Shell (C) – creates a dense micro filter media
Inner Core (D)
Non-Woven Filter Disc (E)
Standard Crepe Filter Paper (F)
Cross Crepe Filter Paper (G)
YOU CHANGE YOUR OIL NOT BECAUSE YOU WANT TO…BUT BECAUSE YOU HAVE TO!