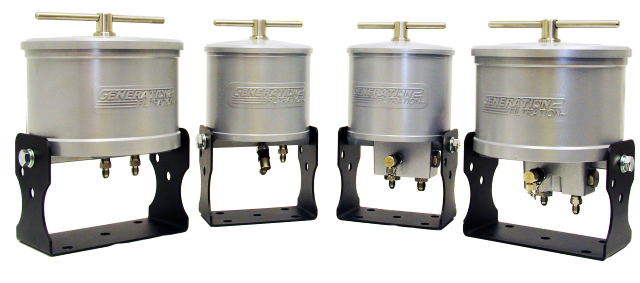 Oil does not wear out it becomes contaminated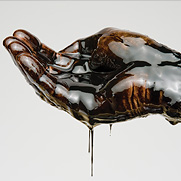 You change your oil, not because you want to, but because you have to or risk premature wear on the component. You need more than a good quality oil and standard filter to extend component life and time between oil changes.
The philosophy of changing oil at a prescribed interval has changed substantially in recent years. With today's availability of affordable and accurate oil sample analysis, one can monitor contamination levels, oil condition, and wear trends within a component, allowing one to safely prolong oil life while achieving minimal rates of mechanical wear, dramatically prolonging the life of the component. Oil degradation is caused by many factors such as heat, working environment, and the rate and type of contamination. However the single most important factor determining the life of the oil and the equipment, is the type of filtration used to filter the blood line of the component.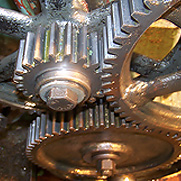 Filtration plays an important role in any industrial society. An oil filter is a device used to decontaminate oil containing suspended impurities. The filter is a major component forming part of the lubrication system and is essential for enhancing longevity and performance. Filtration is the process of separating insoluble particulate matter from fluid bypassing the fluid through a filter element, trapping the contamination in the media – the denser the media and slower the flow, the more efficient the method of filtration. With better filtration, the life of oil and the component can be dramatically prolonged.
Full-Flow and G2F Bypass Filtration
'Bypass' filters only act upon a portion of the oil flow, typically less than 10%, whereas those that filter the whole stream of oil are known as 'full-flow' filters. When a primary full-flow filter is accompanied by a secondary bypass filter, the latter removes particles from the oil too small for the primary. This dual-filter design can increase the time between subsequent servicing of the lubrication system. Typically standard 'full-flow' filter systems are designed to pass high volumes of oil at high rates of pressure. These factors limit the density of the filter media, since high volumes of oil at high pressures cannot pass through a dense element fast enough to lubricate the component in question. Typically 'full-flow' filters are capable of removing large particles and only trace amounts of water.
G2F 'bypass' systems do not replace standard 'full-flow' filters, they compliment them. Being strictly a bypass, G2F systems filter small volumes of oil at very low pressures, enabling the oil to pass slowly though a very dense paper media, trapping particles down to 1 micron, and much larger amounts of water. By efficiently removing water and ultra-fine wear particles missed by the standard 'full-flow' oil filters, contamination levels are dramatically lowered, immediately reducing mechanical wear, minimizing associated downtime, and increasing the time interval between oil changes, ultimately reducing expensive maintenance costs.
The Need For G2F Bypass Filtration
Generation 2 Filtration™ elements are used to remove particles ranging in sizes down to 1 micron and 99.97% water removal from the oil based fluid without harming the additive package. Generation 2 Filtration™ also has specially designed elements to filter water / glycol based fluids.
Industry research states "Iron and Steel" particles under 10 microns in size are the most damaging contaminants in air compression, water, lubrication, hydraulic fluid, coolant and fuel systems. The rate at which contamination enters these systems is greatly underestimated and understated. Likewise, the ability of 'full-flow' filters to effectively remove metal contaminants is greatly overstated.
Generation 2 Filtration™ systems are a practical 'proactive' maintenance solution with many benefits for all industries including manufacturing, transportation, heavy equipment, mining, construction, agriculture, fishery, forestry, oil & gas, as well as waste management.