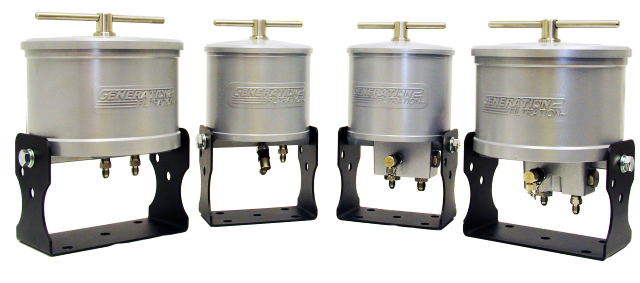 We are a Canadian incorporated company, with operations based in Ottawa, in the province of Ontario. Generation 2 Filtration™ and Generation 2™ products are manufactured for the global market by L.B.S. Lubrication Units Inc. We have been in the oil bypass filtration business since 1995.
Our goal is to provide cost-effective and reliable filtration solutions for our customers, helping them to improve their bottom line while lessening their environmental impact. Our skilled and committed employees will continue to use innovative methods and technologies to maintain our commitment to offering our customers the very best in 'bypass' oil filtration systems.
We are committed to continuous improvement. This will enable our oil filtration products to provide superior cost savings solutions to our customers and help protect the environment from waste oil as we continue into the future.
Our commitment to quality is based on the fundamental basis of continuous improvement, accountability, empowerment, business practices, and process controls which highlight the quality of the products offered to the end user.
Message from the President
Allow me to introduce 'The Next Generation' of oil bypass filtration. L.B.S. Lubrication Units Inc. has designed a product line to help solve waste oil management problems while addressing the need for industry to maximize productivity, helping to improve their bottom line and lessen their environmental impact.
We are committed to customer service. Our experience enables us not only to find solutions to obvious contamination problems, but also to identify problematic areas, solving potential problems for our customers, before they begin.
We are committed to building lasting relationships with our Generation 2 Filtration™ distributors, providing them with the tools to meet and exceed customer expectations, no matter where they are located around the globe.
Sincerely,
Gervais Tapp
President